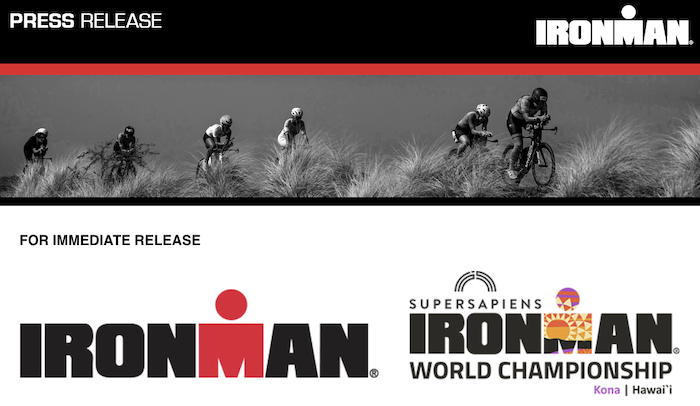 TOKYO 2020 OLYMPIC GOLD MEDALISTS IN INDIVIDUAL TRIATHLON, FLORA DUFFY (BER) AND KRISTIAN BLUMMENFELT (NOR), RECEIVE SPECIAL INVITATION TO COMPETE AT THE 2021 SUPERSAPIENS IRONMAN WORLD CHAMPIONSHIP

— Men's and Women's triathlon Olympic Gold Medal winners earn place at start line in Kailua-Kona, Hawai`i for world's longest-running and most prestigious full-distance triathlon —
— Duffy and Blummenfelt scheduled to compete at 2021 Intermountain Healthcare IRONMAN 70.3 World Championship Presented by Utah Sports Commission after previously earning qualification —
TAMPA, Fla. (August 6, 2021) – IRONMAN today announced that the Tokyo 2020 Olympic Gold Medal winners in individual triathlon, Flora Duffy (BER) and Kristian Blummenfelt (NOR) have been extended a special invitation to compete at the 2021 Supersapiens IRONMAN® World Championship® taking place on October 9, 2021, in Kailua-Kona, Hawai`i as an IRONMAN professional triathlete qualifying exemption. Duffy and Blummenfelt have both already qualified for the 2021 IRONMAN 70.3® World Championship and therefore do not need a qualifying exemption for that event.
"We congratulate Flora and Kristian on their fantastic performances in Tokyo and in celebrating their accomplishments, we are pleased to provide them the opportunity to carry their success to our world championship events. The extension of these invitations to both the male and female Olympic Gold Medal winners aligns marquee events within the overall triathlon event calendar, showcasing just how impressive our professional triathletes are across multiple distances," said Andrew Messick, President and Chief Executive Officer of The IRONMAN Group. "After a very difficult stretch for the sporting world, we believe that offering these slots will help to continue to promote triathlon, including the accomplishment of those at the pinnacle of short course racing."
The Tokyo 2020 Olympic Games triathlon consisted of a 1.5 km (0.93mi) swim, 43 km (27mi) bike and 10 km (6.2 mi) run and took place on July 26, 2021 for the men with Blummenfelt winning in a time of 1:45:04, and the women's event a day later on July 27, 2021 with Duffy capturing gold in a time of 01:55:36.
Duffy was the winner of the 2020 IRONMAN 70.3 South Africa in Buffalo City while Blummenfelt has won the IRONMAN 70.3 Middle Eastern Championship in Bahrain three-straight times from 2017-19 and also finished fourth at the 2019 IRONMAN 70.3 World Championship held in Nice, France.
Triathlon has been an official Summer Olympic event since its debut in Sydney, Australia at the 2000 Olympic games. 2008 Olympic Gold Medalist Jan Frodeno (GER) and 2000 Olympic Silver Medalist Michellie Jones (AUS) successfully made the jump to IRONMAN winning the IRONMAN World Championship in 2015 and 2006, respectfully. In addition, former triathlon Olympic medalists such as Kate Allen (AUS), Alistair Brownlee (GBR), Bevan Docherty (NZ), Javier Gomez Noya (ESP), Lisa Norden (SWE), and Nicola Spirig (CHE) have gone on to have success at full-distance IRONMAN and half-distance IRONMAN 70.3 triathlon events.
"One thing I get asked a lot is what is more memorable, an Olympic Medal or my IRONMAN World Championship. I usually reply one is two hours and the other is nine hours, and both are meaningful, so it is a tough comparison. I truly treasure both accomplishments," said IRONMAN Hall of Fame member Michellie Jones. "Having the opportunity to compete for an IRONMAN World Championship following the Olympics is a great privilege and challenge, especially given the rarity to date of athletes who have achieved the pinnacle of both great stages in our sport."
For more information on the IRONMAN brand and global event series, visit www.ironman.com.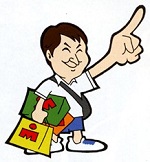 Triathlon " MONO " Journalist   Nobutaka Otsuka