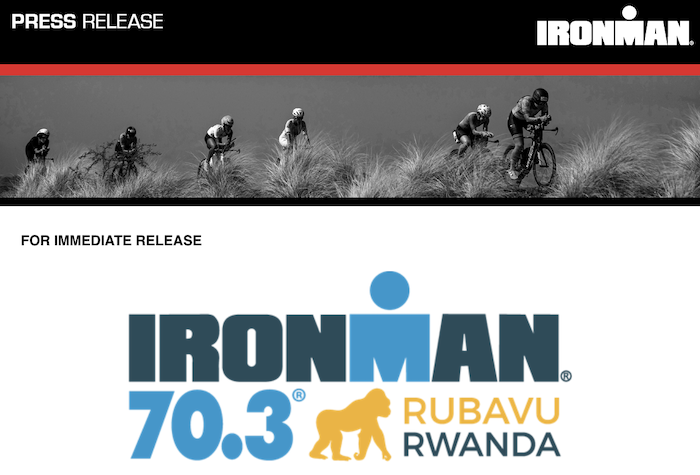 新しい70.3が発表された。会場はアフリカでは4つ目となるルワンダで2022年8月14日の開催となる。受付は2月1日より開始予定となっている。
IRONMAN ANNOUNCES RUBAVU IN RWANDA AS NEW HOST CITY FOR IRONMAN 70.3 RWANDA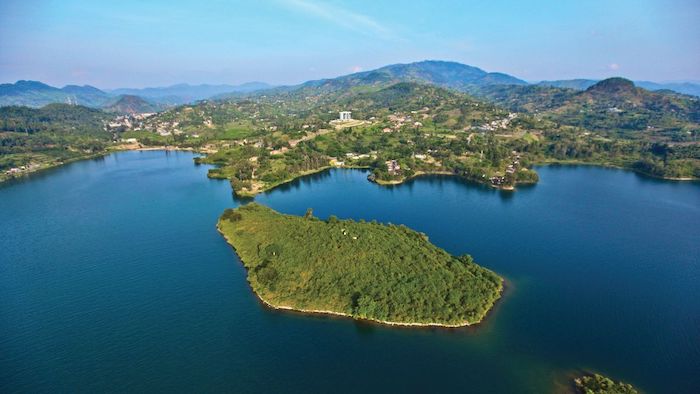 TAMPA / LONDON / RUBAVU (January 20, 2022) – IRONMAN announced today that it will add a brand-new event to its 2022 race calendar with the IRONMAN® 70.3® Rwanda in Africa. The inaugural IRONMAN 70.3 Rwanda triathlon will take place on Sunday, August 14, 2022. General Registration will open on Tuesday, February 01, 2022.    "Rwanda becomes the fourth country in Africa to host an IRONMAN 70.3 event," said Thomas Veje Olsen, Managing Director of Europe, Middle East, and Africa for The IRONMAN Group. "'We know from our work in South Africa, Morocco, and Egypt that there is a huge appetite for endurance sports on the African continent, and we are excited to add IRONMAN 70.3 Rwanda to our race calendar. We look forward to putting this unique region on display, athletes and travelling spectators can have so much to look forward to when visiting the district of Rubavu in Rwanda."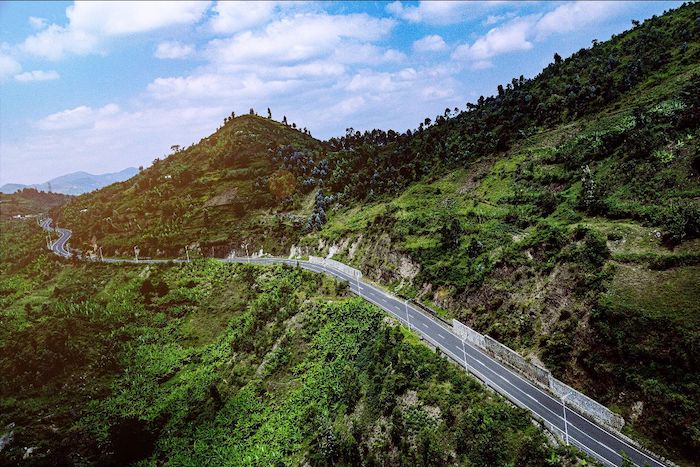 Known for its stunning scenery and warm friendly people, Rwanda offers a unique experience for athletes. Rwanda is one of the safest countries in Africa and with its incredible biodiversity, including wildlife living amongst volcanoes, mountainous rainforests, magnificent gorillas and scenic plains, athletes will enjoy an adventurous experience like none other. The event host city, Gisenyi situated in Rubavu, is a waterfront town on the shores of Lake Kivu, an hour away from the Volcanoes National Park, and makes a good stopover for relaxation after gorilla tracking. Rubavu has red sandy beaches, warm, clean water, and an easy-going tropical character. It is a great place to unwind, soak up the tranquil vibe while bird watching.
  "We are pleased to see high profile events such as IRONMAN choosing Rwanda as their preferred destination. This fits our aspiration to become a leading sports hub in Africa. Rwanda will provide all the necessary support to ensure an IRONMAN 70.3 in the scenic city of Rubavu is a resounding success," said Aurore Mimosa, Minister of Sports, Government of Rwanda.   Clare Akamanzi, Rwanda Development Board's CEO, added, "Rwandans are passionate about sports and the country is quickly becoming one of Africa's leading destinations for global sporting events. That's why we are so excited to host IRONMAN for the very first time. Athletes and visitors to Rwanda can expect warm hospitality, spectacular scenery, unique wildlife encounters as well as safe and seamless experiences thanks to robust COVID-19 prevention measures. We invite the world to join us in the lakeside city of Rubavu for IRONMAN 70.3, and experience all Rwanda has to offer."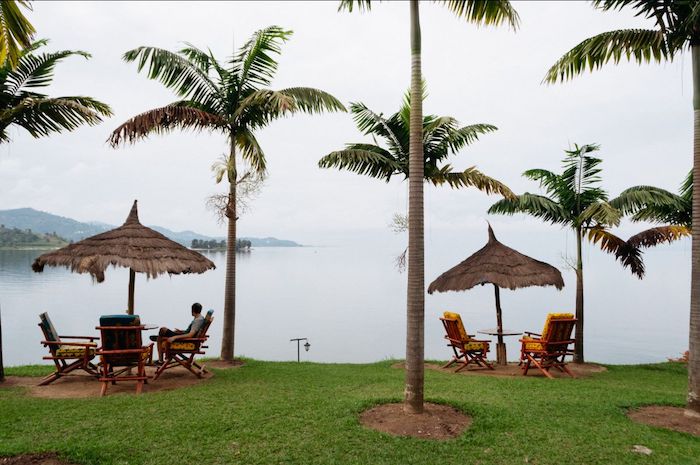 Athletes participating in IRONMAN 70.3 Rwanda will take on a 1.9km swim at the waterfront of Gisenyi in Lake Kivu, one of the African Great Lakes. Lake Kivu, is just south of the equator and lies at an altitude of 1463 meters above sea level. Athletes will then take on a 90km bike course which takes them out and back through rural Rwanda towards Mount Karisimbi, situated in the Volcanoes National Park, the home of the worlds remaining mountain gorillas. Lastly, the multi-lap 21.1km run course spans the shoreline of Lake Kivu along the Rubona peninsula with beautiful vistas of the shoreline.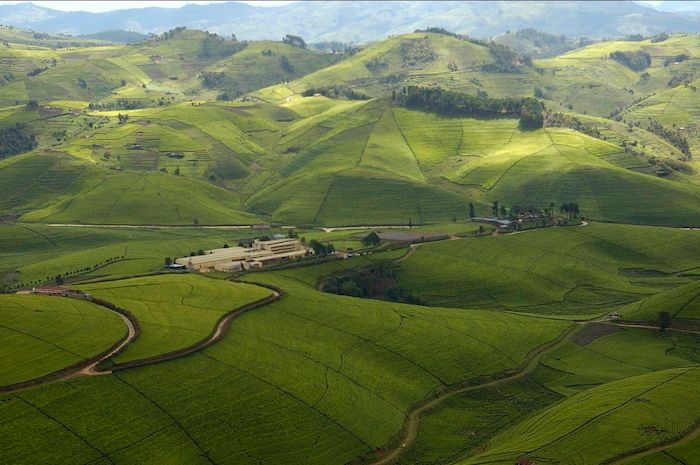 Serge Pereira, Founder of Global Events Africa, concluded, "When selecting the next destination for IRONMAN, Rwanda quickly rose to the top of the list due to its strong track record of hosting international sporting events, ease of doing business and incredible tourism attractions. We have no doubt that IRONMAN athletes will be blown away by the experience in Rwanda, a country that is one of the most beautiful, welcoming, and safest places in the world. We look forward to working with the Government of Rwanda to make IRONMAN 70.3 a great success."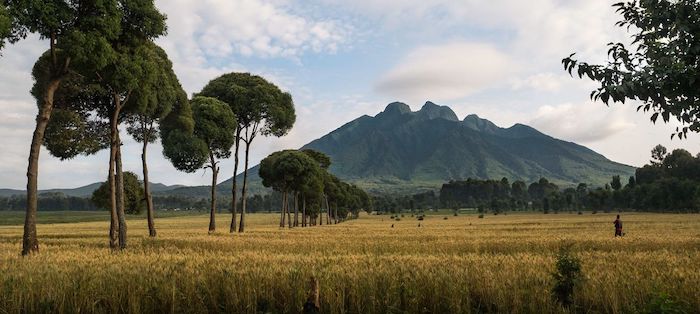 IRONMAN 70.3. Rwanda will offer 30 qualifying slots to the 2023 IRONMAN 70.3 World Championship taking place in Lahti, Finland on August 26 – 27, 2023.www.ironman.com/im703-rwanda. Athlete enquiries can be directed to rwanda70.3@ironman.com.   For more information on the IRONMAN brand and global event series, visit www.ironman.com.
  For more information on IRONMAN 70.3. Rwanda, please visit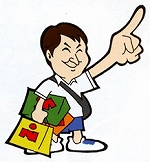 Triathlon " MONO " Journalist     Nobutaka Otsuka