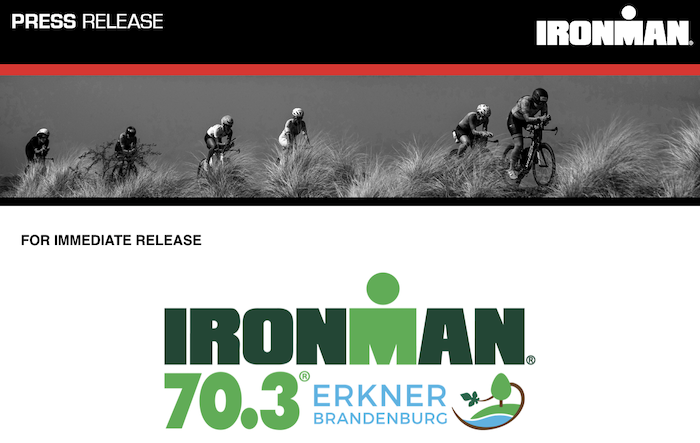 70.3の新しいレースが発表された。会場はドイツ、ブランデンブルク州のErknerで、開催は2022年9月11日となる。尚、エントリーは11月2日から受付開始となっている。
IRONMAN ANNOUNCES ERKNER IN BRANDENBURG, GERMANY
AS NEW HOST CITY FOR IRONMAN 70.3 TRIATHLON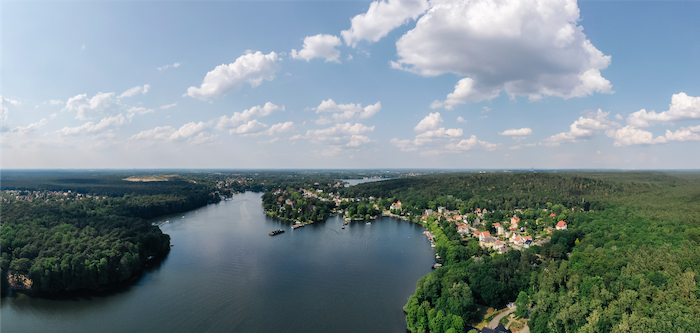 – Inaugural edition of the race to take place on September 11, 2022 with general registration opening November 2, 2021 at www.ironman.com/im703-erkner
– Qualifying slots available for the 2023 IRONMAN 70.3 World Championship in Lahti, Finland
ERKNER / LONDON / TAMPA (October 21, 2021) – IRONMAN announced today that it will add to its 2022 global race calendar with the Erkner Triathlon in Germany joining the IRONMAN® 70.3® series. The IRONMAN 70.3 Erkner triathlon will continue to build upon the legacy of the Erkner Triathlon on Sunday, September 11, 2022 with general registration opening on Tuesday, November 2, 2021. Located on the southeastern edge of Germany's capital Berlin, the charming small town with 12,000 inhabitants will also host a 5150™ Triathlon Series Event as well as a 4:18:4 Short Course Triathlon on Saturday, September 10, 2022, creating a festival race weekend.
"We are delighted to be further growing the IRONMAN brand in Germany with the announcement of IRONMAN 70.3 Erkner in Brandenburg", said Thomas Veje Olsen, Head of Operations for The IRONMAN Group in Europe, Middle East and Africa. "Together with the organizers of the former Erkner Triathlon we will place our shared passion and love for the sport of triathlon to continue to create an exceptional event for our athletes. We are excited to be working with the team from Erkner, and together we are certain to take this triathlon festival to the next level."
"It is an honor and a privilege to work with the German team of The IRONMAN Group on the new IRONMAN 70.3 Erkner. The family character of the race will remain as the course will continue to lead through charming terrain," said Marko Manthey, organizer of the Erkner Triathlon.
Athletes and spectators can expect a fantastic race course in Erkner, a popular destination for many metropolitan to escape the hustle and bustle of the big city. Athletes joining IRONMAN 70.3 Erkner will start their race at the Dämeritzsee, a lake located in the southeast of Berlin. One half of the Dämeritzsee lies in Berlin city territory and the other half in the state of Brandenburg. Athletes then transition onto the newly designed one lap 90 km (56 miles) bike course that leads along the Spree River as athletes experience pristine nature. At the Scharmützelsee, athletes will take the road leading back to the transition zone. With straight roads, this bike course offers a flat and fast course. The final 21,1 km run (3-loops) will guide athletes through the city of Erkner, passing the beautiful marketplace of Erkner and the famous Gerhart-Hauptmann-Museum, a memorial to the poet and winner of the Nobel Prize for Literature Gerhart Hauptmann.
IRONMAN 70.3 Erkner will offer qualifying slots to the 2023 IRONMAN 70.3 World Championship taking place in Lahti, Finland on August 26 – 27, 2023.
For more information on IRONMAN 70.3 Erkner, Brandenburg, please visit www.ironman.com/im703-erkner. Athletes inquiries can be directed to erkner70.3@ironman.com.
For more information on the IRONMAN® brand and global event series, visit www.ironman.com.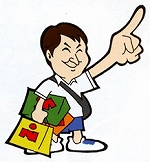 Triathlon " MONO " Journalist     Nobutaka Otsuka