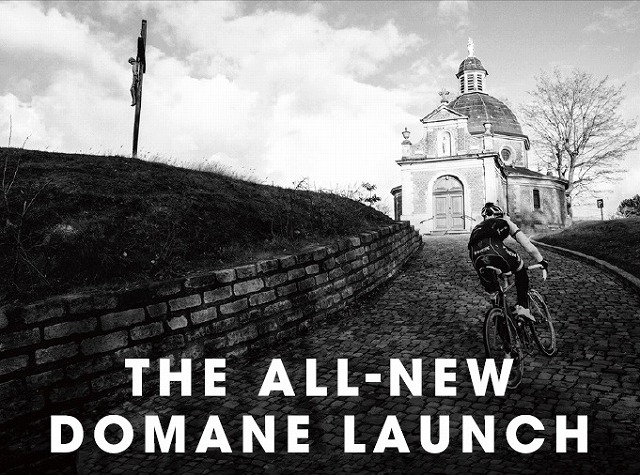 本日、世界同時発表となった、ニュードマーネ。
トレックは、スポーツバイクのトップブランドであり、アメリカを代表するブランドでもある。昨年発表のエアロロード、Madoneは、そのパーフェクトな走りに絶賛されている。そして、今回は、New Domaneが発表となった。すでにFabian Cancellaraが使用しているモデルだ。「快適性」では、一歩先をリードするトレックの更なるニューモデルには、大きな期待がかかる。
尚、来る4/18(月)にトレック「New Domane」が国内記者発表となる。
取り急ぎの情報とし、メーカーNEWSが下記の通り、画像、詳細は後日アップ予定。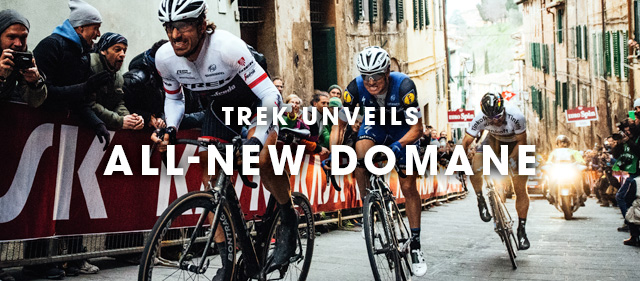 FOR IMMEDIATE RELEASE
Groundbreaking second generation smoothes even more broken ground
(Waterloo, WI) — Building upon on what has quickly become the company's most popular road bike platform, Trek Bicycle has unveiled the all-new Domane SLR. Originally unveiled in 2012, Domane is Trek's performance road platform of caliper and disc brake-equipped Endurance Race bikes. Improving on what has been widely accepted as a breakthrough in modern bicycle design, Domane's key feature, IsoSpeed rear decoupler, is now adjustable to suit the terrain and rider's vertical compliance preference. Trek has also now graced the cycling world with a solution to the bumps and vibrations riders feel in the front half of their bike with the introduction of Front IsoSpeed and the brand new vibration damping IsoCore Handlebar expanding upon IsoSpeed's potential rider benefit. The Domane SLR has already been proven on the WorldTour as Fabian Cancellara raced it to victory at the 2016 Strade Bianche. 
Adjustable Rear IsoSpeed
What made Domane an instant classic was the revolutionary IsoSpeed rear decoupler. Professional athletes, journalists, and riders the world over immediately felt a difference, and the technology was hailed as an immediate success. With Domane, the world now had a bike that was twice as compliant as a traditional road bike while still putting all the rider's power to the road. Relentless innovation being central to the corporate culture, Trek engineers in collaboration with Trek's roster of professional athletes immediately began researching the technology's potential for improvement. That effort was centered around the ideation that riders come in many sizes and shapes, and employ the Domane in varied conditions and terrain all while seeking a preferred ride feel. The result is adjustable vertical compliance. Located just behind Domane SLR's seat tube is a slider that allows the rider to control Domane SLR's vertical compliance based upon their preference or the terrain they intend to conquer. In its lowest setting, vertical compliance increased overall by 14% when compared to the first generation Domane. 
Front IsoSpeed
Attacking the second half of IsoSpeed's identified potential, it was time for the development team to revolutionize Domane's front half. While IsoSpeed's rear decoupler had riders' backs, some essential parts of our bodies were left wanting. The challenge presented was not dissimilar to the same the team faced in 2010 when the development of the first generation of Domane began: Reduce vibration without sacrificing any efficiency or control. In kind, the solution to the front was not all that dissimilar to the rear. Front IsoSpeed is a decoupler that allows the steerer tube to flex independently from the head tube, increasing the vertical compliance of the front of the bike by 10% compared to a traditional road bike. 
IsoCore Handlebar
One of the greatest benefits of having a world class component development company located within the same walls is that you can call upon their expertise and treat a bike as a complete system. That's exactly what Trek's development team did when it came time to address one of the most critical touch points of Domane SLR—the handlebar. The team knew they had something special in Front IsoSpeed but the effect could be amplified if they had a new handlebar to address higher frequency vibration. Bontrager's development team responded in kind with the all-new IsoCore handlebar. Constructed with a continuous inner layer of a specialized thermoplastic elastomer encased in proprietary OCLV, the IsoCore handlebar improves damping of high-frequency vibration with a reduction of vibration by 20% over standard carbon handlebars.
Disc brake option and additional tire clearance
Domane SLR is available in a caliper and disc brake models, both possessing enhanced tire clearance. Adding to the platform's versatility, riders can now run 28c tires on Domane SLR and 32c tires on Domane SLR Disc while still meeting CPSC and ISO clearance standards. The caliper Domane SLR features lightweight direct mount brakes while the disc-equipped bikes utilizes 12mm thru axles. Both versions include hidden fender mounts.
The best of the rest
While many brands rest on just incremental changes to their platforms, Trek takes a different approach and has included a few key bonus features designed to improve the riding experience of all cyclists. Borrowing from one of the most lauded features of its aero brethren, Madone, Domane SLR is equipped with Domane Control Center, housing an internal Di2 battery just under the downtube water bottle cage. Riders looking for a more custom option can begin building the bike of their dreams immediately as Domane SLR's caliper brake models are available immediately via Trek's custom bike program Project One. Both Endurance Geometry and Race Shop Limited Pro Endurance Geometry are available to customize through Project One.
The all-new Domane SLR lineup is as follows:
Domane SLR 9 eTap
Domane SLR 7 Disc
Domane SLR 7
Domane SLR 6 Disc
Domane SLR 6
Domane SLR and Domane SLR Race Shop Limited available through Project One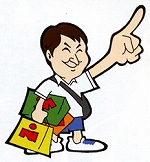 Triathlon " MONO " Journalist   Nobutaka Otsuka